Which of the following sounds better to you?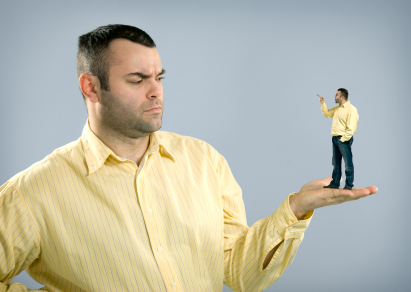 A. "I go to this job because there's no way anyone would hire me somewhere else."
B. "I go to this job so I don't have to put up with my husband hassling me about money all the time."
C. "I go to this job because it helps me contribute to society, enjoy connections, and create community."
Option C is obviously the most appealing choice. That's because it's based on values: contributing to society, enjoying connections, and creating community.
Much like a compass gives direction to travelers, values are the principles that we use to guide our lives.
Or do we? In my last post, I shared how easily I slipped back into old habits, and despite how much I value connection and community—which I find through interacting with you—I let a month go by before continuing our conversation about experiencing a richer, more meaningful life through aligning our behavior more closely with our values.
Slipping back into old habits is one way that we sometimes get away from value-based living. There are two more ways that we're going to look at in this post and the next: getting hooked by our negative thoughts and getting hooked by our painful feelings. First up: negative thoughts.
A metaphor
Do this exercise with me. Imagine that your hands are your negative thoughts. Put your hands together on your lap, palms up, as though they were an open book. Now bring your hands up toward your face until they're almost touching your nose and your eyes are covered.
With your hands in front of you like that, how well would you be able to relate to someone who is sitting in front of you? You could hear them, but would you be able to see their body language and gestures? What kind of relationship would that be?
Keeping your hands in front of you, notice what you see of the world around you. You might see a little bit between the cracks in your fingers and a little bit on the periphery, but it's probably hard to see much more.
How about being able to function well? With your hands stuck in front of your face like that, can you give someone a hug? Type at your computer? Drive a car?
This is what happens to us when we get hooked into our negative thoughts. It can be hard to see anything else, and this may affect our relationships, narrow our view of the world, and make it difficult to act effectively.
And, how easy is it to live our most cherished values when we are impaired in this way?
Slowly move your hands away from your face down toward your lap. Notice how much more of the world you can see and how much more open and direct your relationship would be with someone sitting in front of you. As your hands finally rest in your lap and separate from each other, note that you can now hug someone, drive a car, and type at your computer.
Living the life we want now
I want you to notice something else, something very important. Where are your hands? Did you get rid of them—are they gone? No, they're still there at the ends of your arms and resting on your lap. And look: even though your negative thoughts (your hands) are still there, you can do so many of the things you value in life.
This metaphor helps us see a couple of important things:
1. Getting hooked into our thoughts blocks us from being present in our lives in an effective and satisfying way.
2. Once we unhook from our thoughts—get some space from them—we can continue to go about living our lives in the way we want, even with the presence of negative thoughts.
This second point is a big one; unhooking is the antidote to the old pattern we often get into of "When _____ happens, then I'll be happy/successful/can move on with my life." Instead of waiting for fill-in-the-blank to happen, we can live the life we want now!
Defusing from unhelpful thoughts
Have you ever seen two pieces of metal fused together? It's a tight fit and it's difficult to separate the pieces. Sometimes, that happens with our thoughts: we get fused to them. Our thought is so close to us and so stuck that we might not notice how hard we're hanging on to it or how it's affecting us.
Fusion with our thoughts keeps us stuck in our thinking rather than our experience, and often prevents us from taking meaningful action toward value-based living.
One way of unhooking from our thoughts is known as defusion. It's a process of getting some space between us and our thinking. Russ Harris, author of ACT Made Simple, says the hands metaphor we did above "demonstrates the purposes of defusion: to engage fully in our experience and facilitate effective action." (p.20)
But some thoughts are healthy and positive. How do we know which thoughts are healthy and which ones get in our way?
Ask yourself these two simple questions:
1. Is this thought helpful for me?
2. If I hold on tightly to this thought, will it help me move in the direction of a rich and meaningful life?
If the answers to one or both of those questions is no, it's time to defuse. There are many ways to get space from your thoughts, illustrated earlier by letting your hands fall slowly away from your face.
Let's start with one idea:
Defusion means to look at thoughts rather than from thoughts.
Our minds are amazing things that have evolved over millennia. One main purpose of our minds has always been to keep us safe. There are many ways our minds have done this, but I want to focus on just one way that is pertinent to the discussion here.
Negative thinking can make sense if you look at it from an evolutionary standpoint. One of the ways our ancestors remained safe was to be a part of a group. There was safety in numbers and so being thrown out of a group was dangerous and undesirable. The mind probably started thinking, "Am I fitting in? Do I measure up? Am I doing things well enough so I don't get kicked out to face the saber-toothed tigers alone?"
It helped our ancestors to believe these thoughts and take action on them. The problem is that often our minds still work along those same lines, prompting us to ask ourselves, "Do I fit in? How do I compare to her or to him? What if something bad happens?" And on and on.
We can see that negative thinking is likely a natural part of being human, but that doesn't mean we have to get hooked; we don't have to look at our lives from our thoughts. When we're holding tightly to a thought, it's probable that we're looking from our thoughts.
We can look instead at our thoughts as separate from ourselves and—newsflash! we don't have to believe all of them.
Now on to some techniques of how to look at thoughts instead of from them.
I'm having the thought that . . .
Take a pen and paper and write down a negative thought you struggle with. I'll start. I often struggle with the thought, "I'm not good enough." Do you have your thought written down? Go ahead and get fused with it. Really get into it.
Now, write this phrase in front of it: "I'm having the thought that . . ." My sentence would now look like this: "I'm having the thought that I'm not good enough." Play with your revised sentence in your mind for a few seconds. Do you feel your thought and you starting to separate from each other?
Finally, write this phrase in front of your new sentence: "I notice . . ." Thus, my sentence becomes: "I notice I'm having the thought that I'm not good enough."
See how we're starting to look at our thoughts instead of from our thoughts? For me, instead of thinking, "I'm not good enough" and living my life based on that thought, I can look at my thought and say to myself, "Oh, I notice I'm having the thought that I'm not good enough."
Wait! What's that noise? Is it the sound of two things defusing from each other?
They're just words
Let's go back to our original unhelpful sentences. If it isn't already, rewrite your original thought in the form of: "I am X." My original thought is: "I'm not good enough." I could rewrite it as: "I am a slacker."
Now, think this thought: "I am a banana!"
Return to your "I am X" thought. Did you notice how the thought about being a banana makes us laugh, but we believe our original thoughts about being a slacker or whatever your X is? Why is that? It's because we don't take the thought that we're bananas seriously. But, somehow, I take the thought that I'm a slacker as the gospel truth.
And yet,  all our thoughts are just words. To help us understand and practice this idea of our thoughts being just words, try these two approaches.
Thanking your mind
The next time you become aware of an unhelpful thought, notice it and tell yourself, "Ah, there's that thought again. Thanks, mind!" Or, "Mind, how fascinating that you brought that up. Thanks!" Or, "Thanks for sharing!" Just notice your thought and thank your mind for contributing to the conversation.
It's hard to take your thoughts as seriously when you merely thank your mind for bringing it up and then move on your way.
Silly voices
No matter how bad I feel, this one always brings a smile to my face. When you notice a negative thought, repeat it in a silly voice such as a cartoon character. My favorite is Looney Tunes cat, Sylvester, especially when I'm having the thought, "You really suck." I repeat it in Sylvester's voice and hear, "Thufferin' thucotash! You really thuck!"
Never fails to crack me up.
Letting thoughts go
This technique is a practice, so you'll need a few minutes by yourself. Sit comfortably and quietly and allow your thoughts to arise as they will. Imagine you're sitting by a gently flowing stream and there are leaves floating downstream with the current. As your thoughts come up, imagine placing them on a leaf as it floats away on the stream. Even if it's a wonderful thought, place it on a leaf and allow it to drift away.
Inevitably, you'll lose track of what you're doing. That's natural and okay. Just bring your attention back to noticing your thoughts and placing them on the floating leaves.
If it's hard for you to visualize leaves on a stream, you can use whatever works for you: cars passing by, clouds in the sky, thought bubbles floating away, people walking by on the street, etc.
Defusing from our thoughts is one important step toward learning to live a richer, more meaningful life. If you go back to the beginning of this post, you can now see that comment A: "I go to this job because there's no way anyone would hire me somewhere else," is a thought that—if believed—can get in the way of living a meaningful, values-driven life.
But if we were having this thought, and we were to just notice it, or see it as just words, or let the thought go, perhaps some space could be gained between ourselves and the thought so that we can take some effective action toward a better work experience.
I'm excited about this concept, and I'm looking forward to hearing your responses about it in the comment section below!
Next time, we're going to look at how to unhook from painful emotions.
If you missed the first two posts in this series start here and then go here.
Note: Many of the concepts in this post are based on the work of Russ Harris, MD. I recommend his book,The Happiness Trap: How to Stop Struggling and Start Living: A Guide to ACT
Comments