About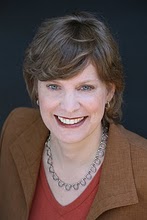 Ring the bells that still can ring
Forget your perfect offering
There is a crack in everything
That's how the light gets in.
~ Leonard Cohen
Bounce is about developing the ability to say yes to whatever happens in life – good, bad, or indifferent. It's about being fully present, bringing the best of who we are to every situation. And it's about being able to accept ourselves completely, warts and all.
Everything you find here at Bounce will help you develop your resiliency. By learning to say yes, you will be better able to bounce back from just about anything – from losing a loved one to stress at work to the dog throwing up on your shoes right before you're headed out the door.
I'm Bobbi Emel and I'm a psychotherapist with a private practice in Palo Alto, Ca. I have over 20 years of experience in the field and I've been working with the concept of resiliency since 1999.
In my personal life, I enjoy golfing, reading books that teach me something, and eating at my favorite restaurant where everyone knows my name. Being a native Washingtonian, I've also been an avid (if not long-suffering) fan of the Seattle Mariners since 1977.
I'm looking forward to our shared time here at Bounce! The best place to start is at the Bounce Blog. You can also follow me on Facebook and Twitter.
If you live in California's Bay Area and are interested in individual therapy sessions, give me a call at 650-529-9059 or email me.
"The article you wrote on bouncing back from financial loss is the single best piece of writing ever on the topic. I don't know why anyone else hasn't treated financial loss as a grieving process because the second I read it, it rang so true.
So true in fact, that it helped me realize that I have to gain closure over that part of my life to allow me to really move forward into a new era in my life."
Lori Karpman